PUPPIES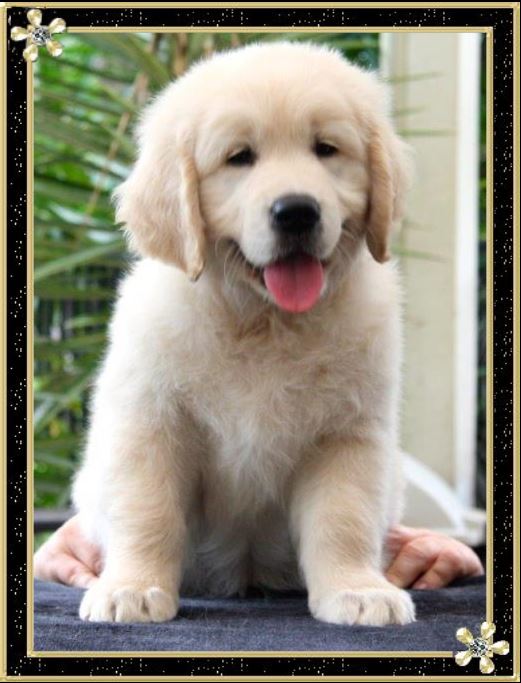 We breed only dogs with excellent Golden Retriever temperaments, superb pedigrees, beautiful looks, and good health backgrounds including Hip/Elbow/Eye and now including Ichytohois testing of parents.
My number one priority is to ensure that each and every one of my puppies is a perfect fit for their new family, and that he/she will bring many years of companionship, love and laughter and will create memories that will last a lifetime.
Because we are very careful about who we breed and when we breed, if you would like a Goldrush Golden to become part of your family, you may have to wait. If you choose to wait, you will not be disappointed. So Please take a moment and i hope that you enjoy my website.- but if you have any questions or comments you are welcome to contact me anytime.
"Once a Goldrush Golden gets into your heart...youll be in love forever!!"

Goldrush Goldens is a small kennel -- so if you are interested in a puppy from me it may require a little patience. Here at Goldrush I only will breed a litter when I feel that we have something special to offer. Please contact me if you would like to be informed of upcoming litter plans or placed on a waiting list.